Independent Retailer Month

Celebrating the Indies at Swan Walk!
This month is Independent Retailer Month and we're sharing the stories from our indie stores.
We took some time to find out their history, how their business was built, their successes as well as exclusive insight into what's to come.
We caught up with Sienna Rocks, Gobsmack Comics, Toy Barnhaus and Hugo & Green, find out more below!
Sienna Rocks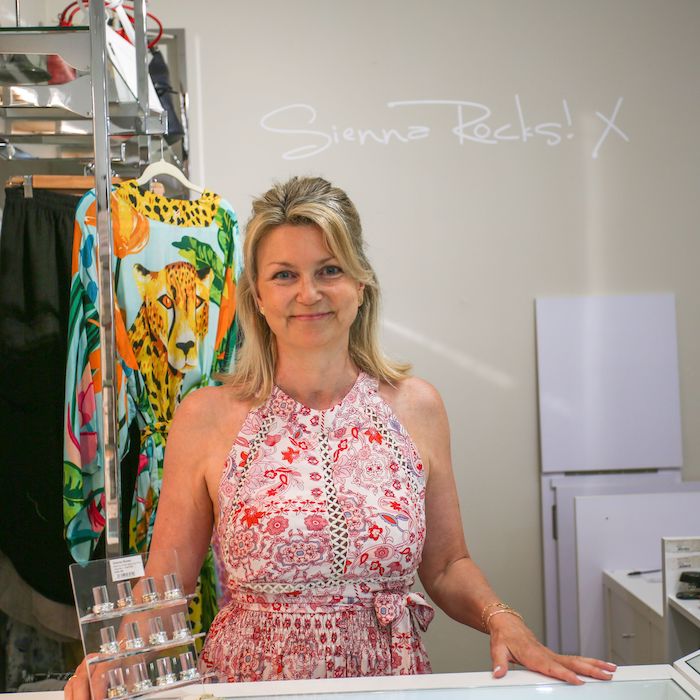 Sienna Rocks launched in 2004 with a special buying trip to India from the owner Jo and a market stall opposite the old Waitrose in Piries Place. As Jo's three children grew up, she expanded onto a full-time stall inside Swan Walk, and with the invaluable help of her son Uilleam then into her shop (Opposite Boots) in 2015.
After several buying trips to Italy with Jo's sister, they launched their own brand of clothing and leather bags, Cadenza Italy. Now sold worldwide in hundreds of stores, you can see and buy the whole range first in Sienna Rocks!
Jo is always searching for elusive and unusual accessories, jewellery, clothing and gifts to complement their own brand. Some of their current lines include fair trade jewellery and purses from the Philippines and India, organic cotton jumpers and ponchos from Italy and linen and cotton hats made in Shropshire.
Bought in small quantities, their exclusive ranges change every week. They always tell customers …. if you love it, buy it when you see it as you may never see it again!
Jo thanks her family and a fantastic team of ladies who work tirelessly to deliver a memorable customer experience where their customers genuinely become friends. And a huge thank you to all their loyal customers who have supported them over the years, and they are very much looking forward to welcoming some new ones!
Gobsmack Comics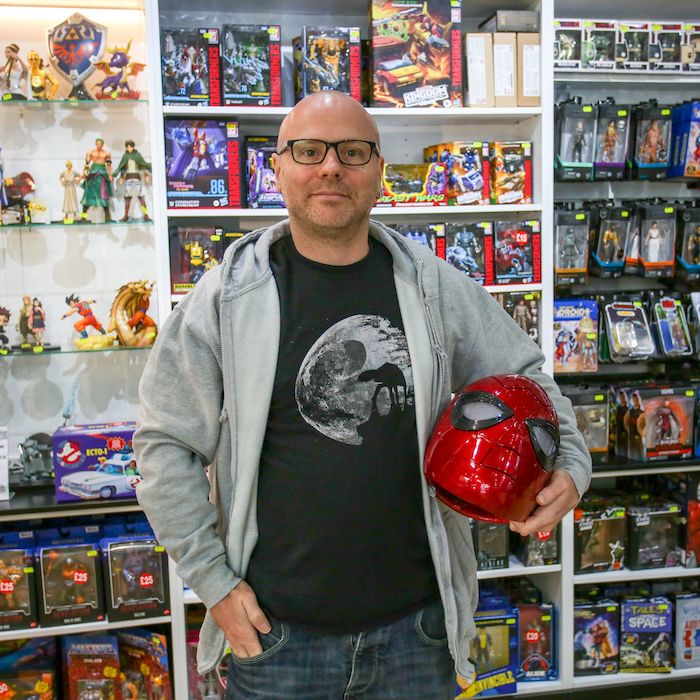 Gobsmack Comics began life in 2014 as an online retailer and as a trader traveling the country's Comic Conventions. 2015 presented the opportunity to try trading in Swan Walk as part of the pop-up Horsham initiative. The four weeks spent in Swan Walk was a resounding success and within a matter of months, Gobsmack opened its first full retail store in Pires Place.
Just over a year later the shop relocated back into Swan Walk where it now resides some six years later. In those six years, Gobsmack has always tried to be forward-thinking and continually evolve to serve the community. When the Board Game shop closed down Gobsmack supported its customers and likewise when Horsham's Game Store closed its doors Gobsmack began selling Video Games, Consoles and accessories and it is now the only place in Horsham stocking new video games.
Gobsmack feels a great responsibility to serve its customers and the wider community that sustains it and as such regularly holds events within Swan Walk that bring colour and fun to the Shopping Centre and, by extension the town. Whether it is Free Comic Book Day, The Summer Geek Spectacular or the incredible Star Wars Force February, the events bring a unique flavour to Horsham (where else can you meet a Transformer or a Wookie?). The Force February event in 2020 even saw a room full of Star Wars actors doing signings and meeting fans from across the country. Gobsmack also partners with local children's charity The Springboard Project and supports initiatives like Circus Starr which holds events for disabled and underprivileged children.
Key to Gobsmack's growth has always been to give back as much as possible and there are plenty more exciting things in the pipeline that should ensure Gobsmack Comics remains an important part of Swan Walk and Horsham for many years to come.
Toy Barnhaus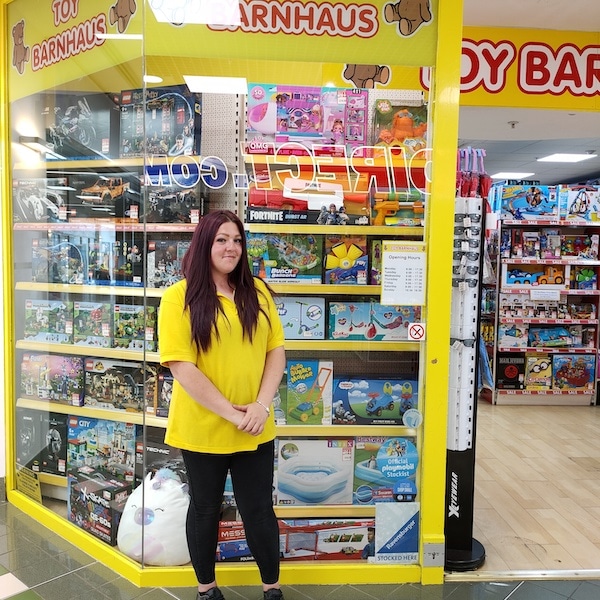 Toybarnhaus is an independent chain of toy shops based in Sussex and Surrey. Owned and managed by Stephen Barns and Mark Buschhaus, who are both ex – Woolworths managers, their name was inspired by the two owners' surnames!
They were both made redundant in 2009 and decided to set up their own business with toys of their chosen category. In March 2009 the first Toybarnhaus store opened in the County Mail, Crawley, employing several ex-Woolworths staff. They had a lot of great feedback from customers so decided to expand their range over the next few months and worked under the motto, "If we haven't got it, we will get it for you".
Toybarnhaus is celebrating its 9th birthday at Swan Walk this August and is grateful to all of their loyal customers over the years. Customers can always expect help when they need it, in a friendly environment and staff are always on hand to support with gift buying. When you're next in Swan Walk take a visit to Toybarnhaus, and don't forget to ask staff if there is anything specific you are after.
PLUS, don't forget that Toybarnhaus can price match any of their products to local high street prices, even more reason to support local!
Hugo & Green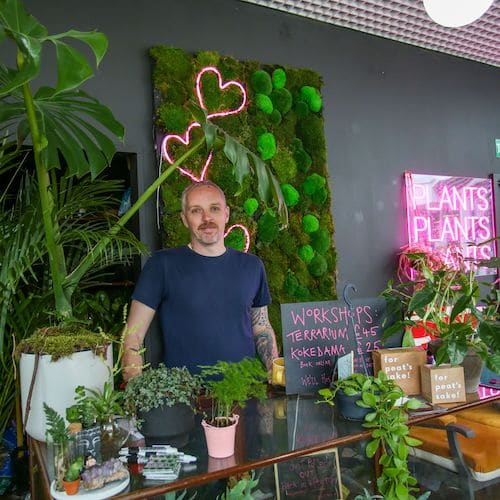 The owner of Hugo & Green was made redundant at the end of the first lockdown in 2020. With nothing to lose, and his passion for plants, he took his redundancy money of £1,000 and bought a van for £500 and £500 of plants which he sold at a local market. For the following 18 months, he sold at various pop-up shops and markets, and during lockdown over the internet and Instagram. After a 3 month pop up in Horsham, John decided that he needed to try and do something more permanent. And that's when he reached out to us here at Swan Walk…
Since opening in April this year Hugo & Green has had amazing feedback and the team love seeing and hearing people's reactions to the store.
They aim to offer advice on what is the best plant for someone's lifestyle or indoor space. A plant shouldn't be an afterthought in a space or an impulse purchase, it should be bought and be accompanied with the right advice to see the plant thrive. They source their plants from some of Europe's best growers and are constantly looking for the best quality plants at the best prices. Watch this space as they also have plans to grow a few and plan to expand this range in the coming months.
Hugo & Green's workshops are also gaining popularity and provide a great activity for friends and family to come together and get creative. They believe that plant care should be easy and accessible, so they often use plants that are fuss-free but have a real wow factor. Customers can find terrariums, houseplants of all sizes, some space to relax and talk about plants, workshops, and a small selection of local independent small business products.
John's story is inspiring, and we hope this provides a source of motivation for anyone wishing to start their own business in a field that they love!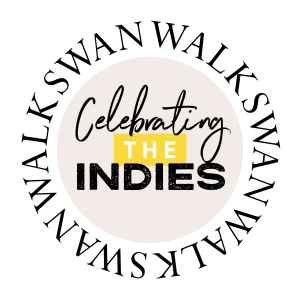 To hear of more stories this month, follow us on Facebook @swanwalkshopping